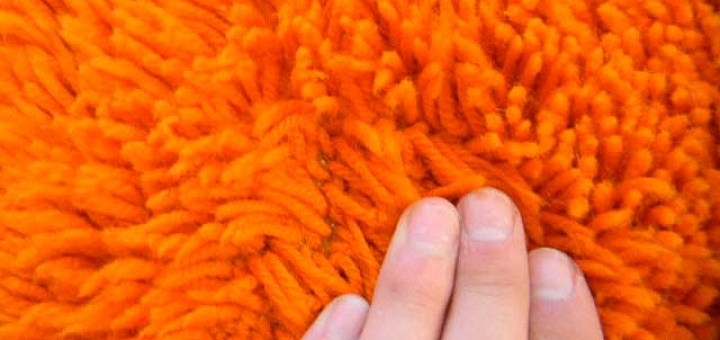 Over the trip I've noticed something: there are no wall-to-wall carpeted floors pretty much anywhere. Especially fuzzy, plush carpeted floors. When we came to Carmel,  CA, something just felt right in our final rented house of the trip. It was snug; it was cozy; it was welcoming. After a few days I figured out what gave it this warm feeling: the fuzzy floors. It's always nice when you're tired, to just drop to the floor and rub your face against the soft warm carpet and run your fingers through the soft forest of plush. As a bonus, since Carmel is not particularly the warmest, your feet are always heated no matter the weather.
Yve especially gets her share of the action. Everyday, at one point, she is spread out on the carpet with a sweatshirt and book. In fact Yve, the fuzzy carpet connoisseur herself, is here to tell us a bit about her profound love with the Carmel floors.
"I like carpeted floors because it's like a cloud. Wherever you are the cloud is there, unless you have a hard wood floor somewhere. If you're aching for a fuzzy blanket, just let your legs loose and fall to ground and the cloud will catch you!" Yve says.
Floor to floor carpeting also has its downsides. The fact that you can just lie down on the floor at any time can be a bad thing. Your laziness level at least doubles. It is almost like gravity is stronger and it's hard not to drop to your knees and give into the power of the fuzzy carpet gods. Nice to be almost home!