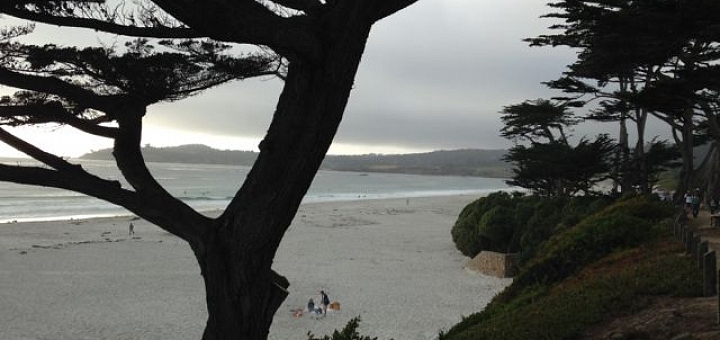 Traveling to a new destination is always a struggle, especially when the destination you are traveling to has a three or more hour time difference.
 Jet Lag. What does that mean? When I think of jet lag I think of my sleep pattern. I'm guessing that's what most people think of also. It was until I flew from Australia to Los Angles that I thought sleep was the only victim of a time switch.
I came to Carmel feeling normal. I had a lot of energy; I went to bed on time, and I woke up at a reasonable hour. The next day was the same way: I had a lot of energy and excited to be back on American soil. I watched Chasing Mavericks on the couch, and went to bed; although this time there was no sleep involved. I lay on my bed with my eyes forcefully shut. For some reason this guitar riff at the end of Chasing Mavericks was stuck in my head for the whole night and trust me, that's annoying!
For your information, don't watch any movies while recovering from a jet lag. They violently adhere to your brain, and it keeps you awake whether you liked the movie or not. I fell asleep at around five in the morning and woke up at noon. Surprisingly, I also had diarrhea. I didn't know at the time, but this was actually linked with jet lag too. My digestive track was thrown for a loop when I ate at different times during the day. Yve even pooped whole blueberries… a fact I would have rather not known! I also had a dull, annoying, persistent headache.
So with diarrhea, a pounding headache, and a screwed up sleep pattern, 48 hours had gone by and finally I recovered so I could experience Carmel!