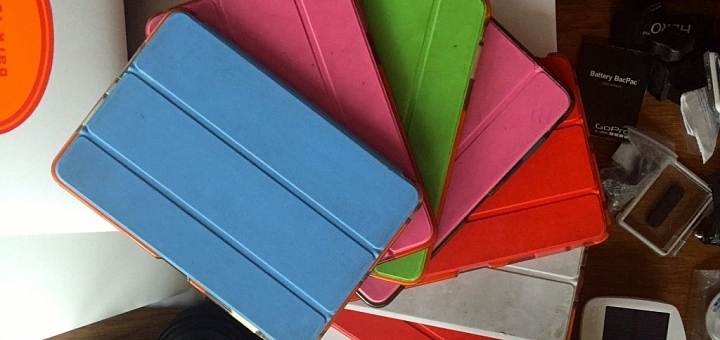 The trip is done. We've made it home. And, unbelievably, almost all of the technology paraphernalia we left Mercer Island with made it back home with us in one piece! This post is dedicated to the unsung heroes of Project Equator – the technology and gadgets that supported, powered and entertained us across the globe!
I know what you're thinking… didn't you venture out into the world to get away from it all? Didn't you successfully cut the electronic cord, shedding all the distractions to engage in daily debates, conversation and non-electrified noble pursuits? The short answer is, no! The behind-the-scenes reality of our journey, and the ability to leave home for a year, given educational priorities, career aspirations, visions of blogging grandeur and an obsession with photography demanded tools of the trade… times seven!
No one has ever accused us of traveling light, and the Trip Around the World kept our reputation intact. There was probably over 300 pounds of equipment that we carried and divided between our seven suitcases – all referred to as Troop Gear. Each time we moved locations, troop gear was assembled and divided up between each of us. This gear represented at least 50% of the weight carried across the world by us, including all of the technology, gadgets and the 35 pounds of text books the three older kids required to stay in educationally good graces. Most of it turned out to be useful; some not as necessary. Did we really need an electronic scale? No, Wescott, we probably did not. Did each member of our team need a personal iPad Mini? A resounding absolutely from all of us. Can you rely just on iPads, and leave your laptop behind? No, not if school work, travel booking, blogging and business planning are part of your agenda. Did everyone need their own camera? Maybe not, but the 80K + images will be with us forever!
For those of you contemplating a similar journey, here are a few tips from us:
Only have one cell phone with a US contract. We figured out half way through the trip that it was a lot more economical to buy a cell phone that you could swap out the SIM card in each country for a local phone number and plan. Skype was going to be our main go-to communication system to talk to people back home. However we realized that in many places, the WIFI just isn't strong enough to support consistent connections. Lisa and I were fairly regularly on conference calls to places across the globe, and eventually we realized that having people call us on our local cell number was a much more reliable communications technology than relying on the Internet. In those first few months of travel, when we still relied on our AT&T iPhones for reliable connections, we had some horrendous cell bills!
Tech Check is Your Friend. While there were many things we probably didn't get right on the trip, we did a great job at Tech Check, which we credit to coming home with all of the devices we left with. Almost every day that we would venture out into the village, city or countryside of the resident country, Lisa or I would yell the familiar "Tech Check!" call. That meant all iPads, computers, cameras, lenses, hard drives and phones needed to be collected and deposited into a designated suitcase, which was locked up. After a couple of countries, we realized that since all of our suitcases were cloth, it would be pretty easy to cut into our technology booty. So we ditched one of the bags and bought a hard suit case with built in locks, upgrading our security. Really tech check was more about keeping track of items and not leaving them scattered about for an easy poach than a highly secure vault; and the results kept us theft free for the entire year.
Be wary of Cellular Internet Service. When we arrived in Seville, Spain, we settled into our awesome apartment and reveled in the speed and power of the most awesome Internet service. With 7 iPads humming, YouTube videos, Skype calls and iTunes downloads abounded in the first 24 hours. And then, the pipe ran dry! Like a cripple trying to climb Everest, downloading an email took 10 minutes. The video player and Skype laughed at the mere click of intention. It was like cement was poured into the digital river of ones and zeroes keeping us connected. It tuned out that the house had a cellular modem, which only had 3 GB of data allocated a month. And, there was pretty much no way to get more bandwidth allocated! So much for productivity at the apartment. Wescott needed connectivity for online high school, and I was trying to speak to YouTube Creators around the globe. We spent a lot of time at a cafe in our neighborhood that offered unlimited WIFI. Actually, that turned out to work in our favor, as we met a wonderful friend named Julian, who took us under his wing for the 2 weeks we spent in Seville. We also ended up renting a room at local hostel in order to do Skype calls from midnight to 3 am, since the cafe was closed!
Sleeper Device that was Awesome: LED projector. On a whim, I purchased a tiny LED projector that measured 6″ x 5″ x 2.5″ so we could watch movies as a family. This turned out to be such a fun addition to the trip. We watched Khan Academy videos about art history, movies from iTunes and documentaries about a given location on whatever wall  that worked in our current home. We didn't use it every week, but it turned out to be a fun event we all enjoyed, and I would definitely take it again.
Bring a Couple of External Hard Drives. We live in a data-intensive world. Our phones shoot HD video. Our cameras create large files for each image. When you're traveling, pictures and videos eat gigabytes like a legion of ants defoliating a jungle. That GoPro camera you think would be fun to use? It is fun, but just that one device required 300GB of storage per country! Luckily, external hard drives are tiny, light and packed with storage. We used 3 individual terabyte drives to support the 3 computer hard drives on our laptops. Luckily, we had no major crashes; but we needed almost every ounce of storage space.
Online High School is a Really Deceiving Name. The University of Nebraska offered a great solution for Wescott to complete his sophomore year of high school while traveling around the globe through their online course offering. While assignments, projects and tests were submitted online, all of the course materials took the form of workbooks… 35 pounds of workbooks! Given our spotty Internet connections, good old print and paper remained a relevant technology that allowed for theoretically consistent studying… if only there was a solution for procrastination…then we may have been able to shed pounds sooner in the trip as Wescott completed each class!
For you shoppers out there, here is a list of the technology and devices we took across the globe:
(7) Apple iPad Minis
(4) MacBooks – we started with one 11-inch MacAir thinking we could all share, which lasted about a month before we realized that wouldn't work; then added a 13-inch MacBook Air that Mouni brought to Vietnam for Wescott as he needed a dedicated machine for school; then added a MacBook Pro for Cliff when he traveled back to North America for work; then added our other MacBook from home when we got to Carmel for Otto to code!
(6) cameras including a Leica film camera, a Cannon 5D SLR, (3) waterproof Lumix point and shoots, and a GoPro Hero 3
(1) mini tripod (never used it!)
(5) SLR lenses
(5) iPods
(2) iPhones
(2) Samsung phone with local SIM cards
(2) wireless keyboards for the iPads
(1) electronic weigh scale
(15) Apple charging cords
(7) Binoculars for safari
(3) Headphone splitters
(14) sets of headphones, thinking we'd lose some, which amazingly, we didn't!
(1) Jambox speaker for dance parties and movie watching
(1) Optoma LED mini projector
(7) headlamps / flashlights
(1) solar charger (never used it!)
(3) USB Memory sticks
(3) 1 Terabyte external hard drives
(2) sets of International electrical adaptors
(300) Kodak T-Max 100 B&W film
(14) Workbooks for University of Nebraska
(4) Math textbooks
(1) Literature textbook